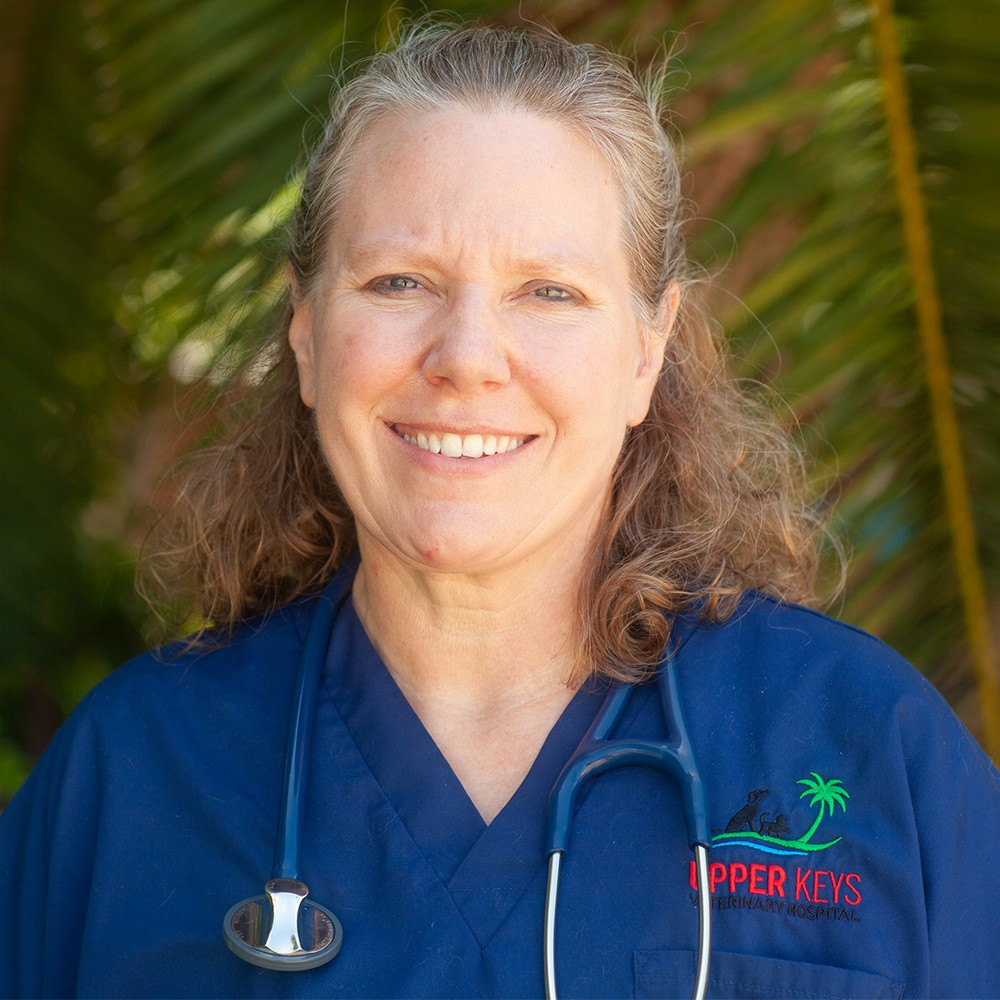 Dr. Kim Craney
Dr. Kim Craney, graduate of North Carolina State CVM, worked in North Carolina for a year, then decided to move down to the wonderful Florida Keys to escape icy winters and experience more veterinary opportunities.
Veterinary medicine is a second career for Dr. Craney, who chose to go back to veterinary school after a 17 year long, rewarding career as a neonatal intensive care nurse.  There are several similarities among the professions, the most common being that none of her patients can verbalize exactly where the problem is.  That experience has helped hone her assessment skills, as she assesses her veterinary patients and helps owners assess signs of arthritis pain and discomfort in their older pets. 
Her veterinary areas of interest are rehabilitation/mobility, disaster medicine, and pediatric medicine.  She is eager use this opportunity of living in the Keys to learn some sea turtle medicine and marine wildlife management.  In her free time she enjoys kayaking, snorkeling, diving, and wants to learn to paddleboard soon.
She looks forward to helping you help your pets achieve their healthiest life yet.
A huge thank you to Upper Keys Vet Hospital for taking such good care of Checkers. He was a very sick kitty. Thank you to Dr Craney and all staff that gave him such great care!

Dana D.

Google